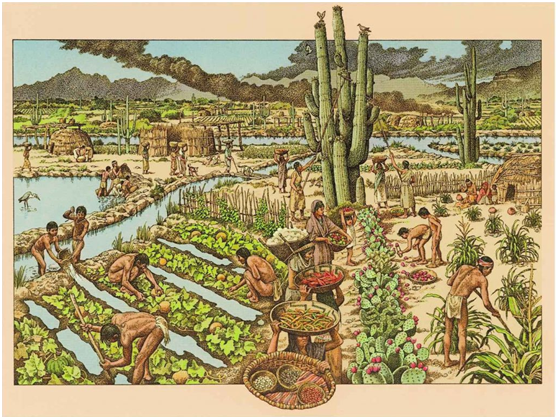 Drip irrigation dates back to ancient times when people filled clay pots with water and buried them into the ground, allowing water to seep slowly into the grass. In 1866, researchers started to experiment with modern drip irrigation systems using clay pipes that came with a drainage system as well. Colorado University successfully applied water to the roots of some of the crops without raising the water table in 1913.
Germany introduced the use of a perforated pipe in the 1920s. In the early 1930s, O.E Nobey of Michigan University used porous canvas hose to carry out an irrigation experiment, which was a success. The advent of modern plastics saw New Mexico vineyards take up drip irrigation with much more improvement from past systems.
From here, the use of plastic macro tubing and other types of emitters became common irrigation systems in American and European greenhouses. Israel was the first country to invent drip irrigation systems using modern technology. The invention by the father-son pair of Simcha Blass and Yehayahu saw the introduction of pipes that released water through longer and larger passageways instead of the tiny holes that blocked easily due to particles.
The system used velocity that slowed water contained in a plastic emitter. The first company that came up with this system was a partnership between Blass and Kibuzz Hatzerim, who called their company Netafirm. The method was successful, and by 1960, other countries in North America and Australia started using the best drip irrigation system.
In 1960, Richard Chapin developed the first drip tape, the dew hose which saw several other countries promoting it soon afterwards. Today's modern irrigation systems are some of the most treasured agriculture innovations since the invention of a sprinkler in the early 1930s.